In Kirstens erstem Schulzeugnis stand geschrieben "Kirsten malt gut und gerne." Heute fängt sie in ihren ikonenhaften Illustrationen eine poppige Banalität ein.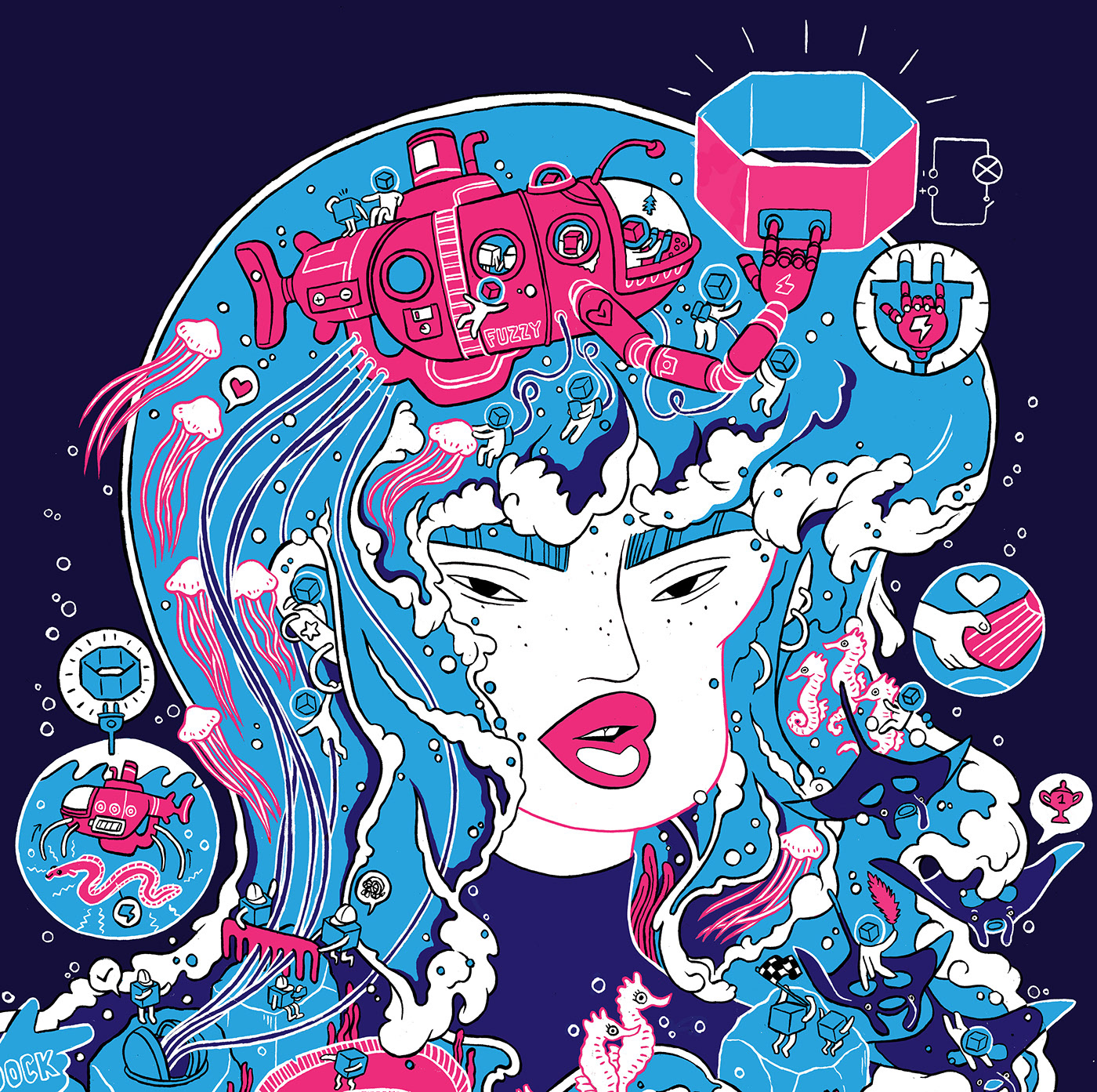 "Symbiosis", 2019 - ink + digital

Kirsten did this busy, high-detail illustration for Indie Arena Booth's 2019 Gamescom Booth. It was primarily used as one of three t-shirt designs. Inspired by Sebastian Stamm previous designs for Indie Arena Booth, Kirsten translated his vivid and funky style into an artwork of her own.
The overall achievement was to create a friendly, positive symbiosis between all the characters and elements. Even though Kirsten is very much used to working with A LOT of detail, this illustration stands out as all elements are actively interconnected with each other.

"Radio Silence I & II", 2020 ink + digital

Semi-melancholic, female portraits are Kirsten's typical game. Both illustrations are part of an ongoing series that deals with loneliness, absence of a loved one and/ or simply longing for a certain person. Hence the title. "Radio Silence" is a military term that describes nothing less than not hearing someone answer on the other end of the radio. Just a buzzing noise. 
Within this series Kirsten tries to figure out what this buzzing, this uncertainty does to her and her characters - translated in the new-age phenomenon of being left on read.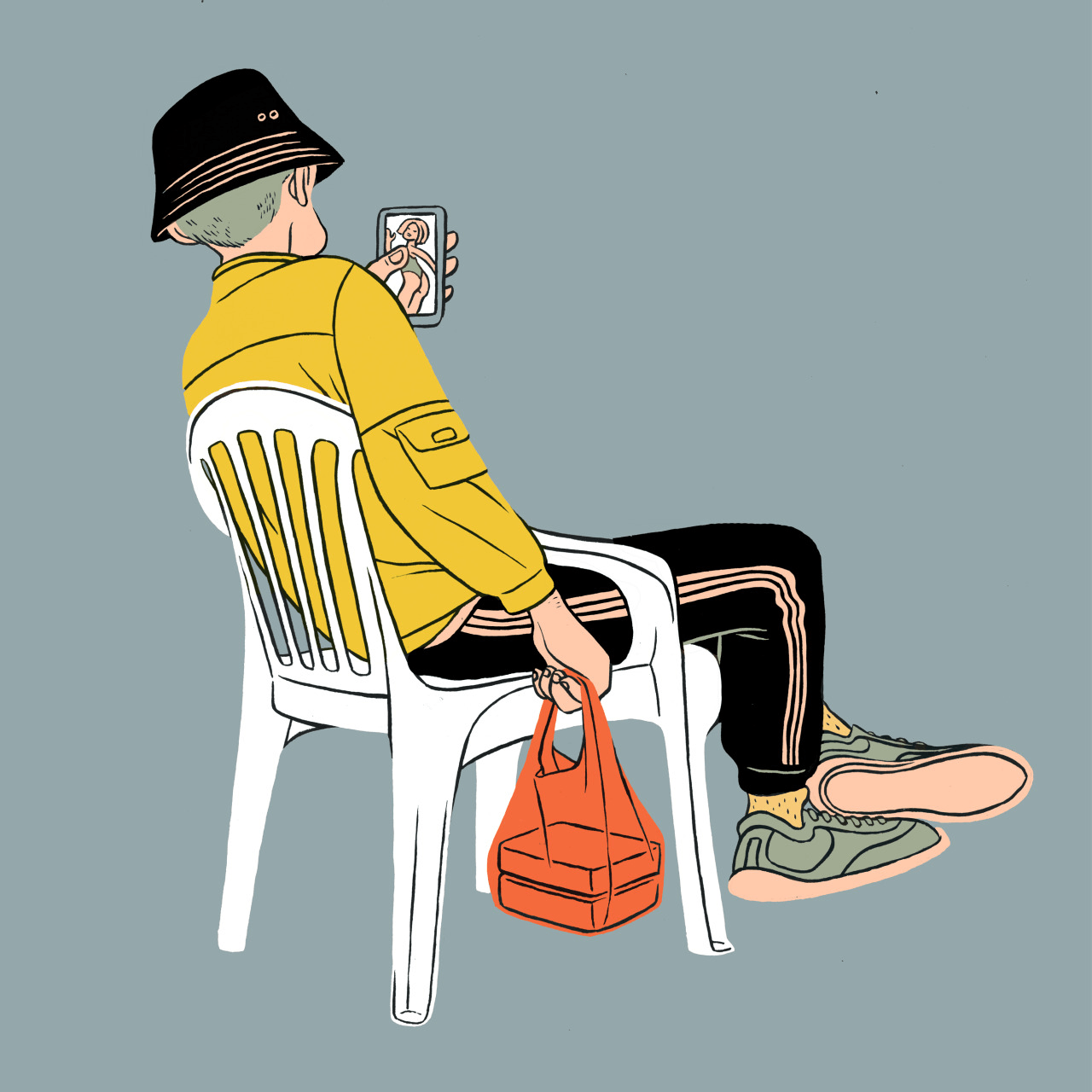 "Common People", 2017 -2021 - ink + digital + watercolour texture

Common people is an ongoing series that shows portraits of every day people in every day situations. Kirsten has little interest in telling THAT hot story or showing THAT one fantastic moment. 
Much of what inspires her stems from very random, brief moments in life. Those works display some sort of memory with a touch of fictional aspect. All to create a world that everyone can identify with and feel part of.
When something out in the street catches Kirsten's attention, it is as if you saw someone for a split second and completely fell in love with them.